Listen to Yana
explaining it here
​
​
A unique, instantaneous healing process for your relationships with your parents, partner and money.
Dear Ladies, let Yana love your wounds away, transforming you into a joyous lover.
​
Dear Men, travel with Yana on the Hero's Journey and immerse in the motherlove that rebirths your Power and Strength as a husband, lover, provider and father.
​
"Yana gave me everything. My heart is back, I'm in love and so happy," Janice, NY
​
Live / Skype
90 min. sessions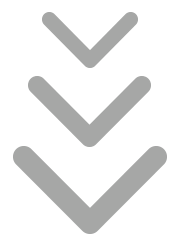 Who am I?
"I am not a good girl. I am not a bad girl.
I am not what you think and not what I thought.
I am a sacred and sensual Beauty…
A Woman without age or limits…
In my enchanted space of love I am eternal. I am divine."
Yana
The story…A feminine girl, raised in Armenia by atheist parents demanding excellence in school and life …
Choosing to live in my own light bubble where a connection to the divine source was felt rather than understood…
The Mind was filled up with information…desiring to be Smart and Successful in the "real" world…
Chasing one degree after another: M.A. from Baylor University in Educational Administration & Christian Theology;
J.D. from Thomas Jefferson School of Law…fluent in Armenian, Russian, Polish, English… learning French and German…
Led me to adapting the masculine flow of energy for survival, success, relationships...
…...it left me disempowered as a woman…struggling to be happy.
The little girl inside was confused…feeling betrayed… looking for someone to blame for the disillusionment and loss of passion for life.
Life seemed to unfold perfectly…
After graduating from Law school, I joined a health and wellness network marketing company, Arbonne Int.
Quickly reached the top rank of National VP and enjoyed a generous residual income …
"Living the Dream" …tropical vacations with an adoring fiancée, a new Mercedes every two years, diamonds, designer clothes…
I enjoyed daily meditations and prayed in church 3 days a week for the benefit of all mankind…yearly spiritual retreats…
Explored various spiritual traditions...read personal development books and attended workshops…Always searching…
Confused…
I have education, successful business, time and money, beauty and health, loving fiancée…
but Where? Where is the energy of Love? The magical essence of Happiness?
How do I heal the void, insatiable appetite for food…sacrificing my truth, my pleasure, feeling like a victim.
How to live in the Now? How to Be Happy? … Feel beautiful, peaceful, successful & loved?
How to feel safe? What to do with the fear, judgment and pain?
…Fear of my infinite powers…
…Judgment of my sensual and erotic nature…not being "spiritual" enough…
…Pain for being disconnected … disempowered … unfulfilled …unauthentic…
Loving with all of my heart THIS Life…my man…all men…all women? Is this even possible?
Ask and it shall be given unto you! The Enchantress emerged inside of me…
She unveiled the path… so delightful and authentic to me… Inspired, Empowered, in Love... she sent me into the world
to meet You.
Are you dreaming about awakening your enchantress? ... To discover Her flavor, Her magic, Her love…?
I would love to share this path with you. Allow yourself to feel the true authenticity deep within.
​
I believe that each woman should experience the healing power of the legendary Womb Healing Program.
​