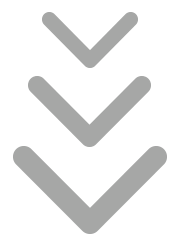 Master the Art of Enchantment
through the 4 Retreats:
Sensual ~ Sexual ~ Divine
​
Confident ~ Empowered ~ Abundant
​
Mysterious ~ Irresistible ~ Muse
​
Unique & Unforgettable
​
1 month or 1 year program
Basking in the Energy of Beauty and Love,
you leave Transformed, Delighted…
Confident, Magnetic... in Bliss.
<< Watch video & learn more
The Japanese Tea Ceremony.
​
The Geisha glides into the room, creating a limpid pool of stillness into which the man drowns. She Looks at him... his mouth drops...his attention is transfixed.
​
She Speaks, her Voice a sweet melody to his ears... captivating him still further with perfect intonation.
​
He speaks...she Listens, with such attention and poise that he reveals more than intended, her questions giving him purpose and inspiration.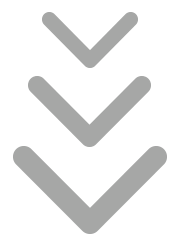 Imagine yourself with these skills, the Seven Secrets of
the Geisha, in today's modern world.
​
Or perhaps the skills of Cleopatra are more appealing, a lady who
was not the most attractive, but her melodious voice and magnetic
charisma were so superb, she seduced not one, but two
Roman Emperors. The most powerful men in the entire world,
whom she used to ensure her continued ruling of Egypt
and both men died for her and her political agendas.
​
In our retreats you will metamorphose into an
enchanting beauty with all the skills of the ages...
You cannot learn these Arts from a video:
​
1. The Way of Walking,
to flow across the floor creating your own pool of stillness.
​
2. The Way of Looking at Him,
where your glance transfixes his attention.
​
3. The Way of the Voice,
captivating him in a moment.
​
4. The Way of Listening,
making him feel empowered.
​
5. The Way of Speaking,
to inspire his success and generosity - to you.
​
6. The Way of Feeling,
inviting him into your inner paradise.
​
7. The Way of Making Love...
​
These are only some of the sublime skills, updated for the modern world, that you will learn at our luxury retreats on the Paradise Isle of Bali, or a secret Island of Love in Thailand, known as the Heart Chakra of the World.
​
Mastery of these skills is only acquired when initiated by a Master, with her full attention and loving presence.
​
* Please note that none of the renowned historical enchantresses, not the Geishas, Cleopatra, the Greek Hetaeras nor the Renaissance Courtesans discovered these skills on their own...
​
Each and every one entered a place of training and learnt these skills over time - the ancient skills that we teach solely in our 4 live Enchanting retreats in Paradise each lasting 7 days.
​
To enchant someone, you must first feel enchanted...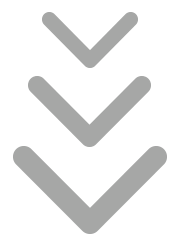 A woman is like a Precious Diamond...
​
the more polished, the greater the brilliance and the value.
​
Why does a man offer a diamond ring to ask her to be his One and Only?
Because a woman is like a diamond, to catch and reflect his brilliance,
and the more polished the greater the luster.
​
And why does he fall to his knees to propose?
Because he has lost his mind in the whirl of emotions she engenders within him, with her charms and ability to enchant.
​
Use these ancient rituals, just as did Cleopatra and Helen of Troy,
to polish yourself like a diamond, every year the depth and brilliance enhanced.
And your relationship sweeter and juicier...
​
First you will learn how to create your inner paradise, so no matter what,
you can bask in your own pleasure and radiate happiness.

Then, you will learn the Art of Relationship...
How to bring him into your paradise and become the woman of his dreams.
​
The Geishas took ten years to master these skills, and we do not claim you will master them in one week, but we will teach you the secret rituals and you keep practicing them in your daily life.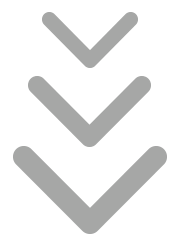 We offer Three Ways to become a Modern Day Enchantress:
​
I. First, attend Aphrodite Rising Retreat. There is one every month.
You can find out the details about the dates and prices in a private conversation with Yana.
​
II. Second is The Ancient Arts of Love, our Exclusive One Year Program, consisting of the Four Retreats (each 7 days long).
Each retreat is followed by two months of private coaching to embed the techniques.
Yana will coach you for two months between the retreats to fully integrate the new skills, as well as guide you in your relationship and business needs.
You will be introduced to a New Element and new Skills at each retreat....
This way you learn slowly but you integrate everything before moving to the next level.
​
As you know, Everything Worth Knowing takes time and practice.
​
After one year you will be well advanced and can practice on your own, with occasional follow ups.
​
III. The final option is The Accelerated Transformation, our One Month retreat for the busy woman in a hurry.
​
The One Month intensive retreat covers all the Four Retreats from The Ancient Arts of Love and you get to to practice them with Yana at the Retreat. This program does not include private coaching afterwards.
​
Would you like to Live Your Life with Love and Lust and Pleasure?
Alive, Awake and Ignited...
Enchanting in every way.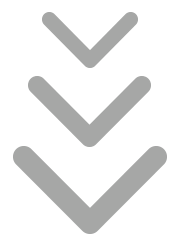 One Year Individual Luxury Program
Become the Enchantress
for yourself or to teach others as well!
​
Includes
5 Retreats & 8 months of Coaching
​
Art of Tantra
​
An ALL Encompassing One Year program to elevate your Enchantment skills to the Art form.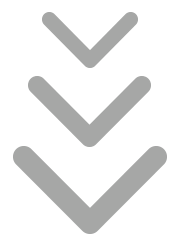 One Month Individual Program
Become the Enchantress
for yourself or to teach others as well!
Includes 5 Retreats:
​
Art of Tantra
​
Make your dreams a reality.
Come to Paradise and Master
the Arts of Love during your
exclusive One Month retreat
covering all five arts.