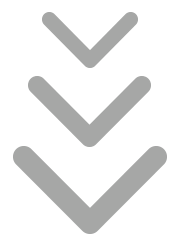 "Ahh, I feel so wonderful!" The Powers of the Ancients, the Magnificents, The Wondrous Women, they are all here, now, embodied in me. Now is the time. Time to become Myself, Glorious and Powerful - yet Unique. For Each Power I have learnt now reverbrates and resonates through my body, blossoming forth to reveal me in my Glory. As every flower in the garden is different, now is the time for me to discover my own special and unique beauty.
​
Will I be a Luscious Rose or a Delicate Orchid?
A Fragrant Jasmine, a Decadent Dahlia or a Magnificent Magnolia?"
​
These are the feelings, the questions of the ladies as they progress to the final level as Yana welcomes them to become the Enchantress, the highest level of the Mysteries, the Modern Day Epitome of Womanhood.
​
For it is time, dear Lady, to draw back the veil and shake the world as we reveal You, Magnificent, Glorious, Enchanting...
​
Enjoy the Final Chapter.
Would you like to Live Your Life with
Love and Lust and Pleasure?
Alive, Awake and Ignited...
Enchanting in every way.
You the Enchantress Retreat
In order to attend this retreat, you must first enjoy an interview with Yana, who loves to ensure you are properly prepared for the retreat, placed with a compatible group, establishes your current level, other important details, price and what it includes.
Please use one of the contact methods below to register your interest and Yana will get back to you to arrange the call. Yana's preferred methods of communication are
Facebook Messenger or WhatsApp.
The interview is ONLY for people who have the time and money for this retreat.
Individual & Luxury
$ 5,000 or $ 10,000